Voice Actions for Chrome v5.0!!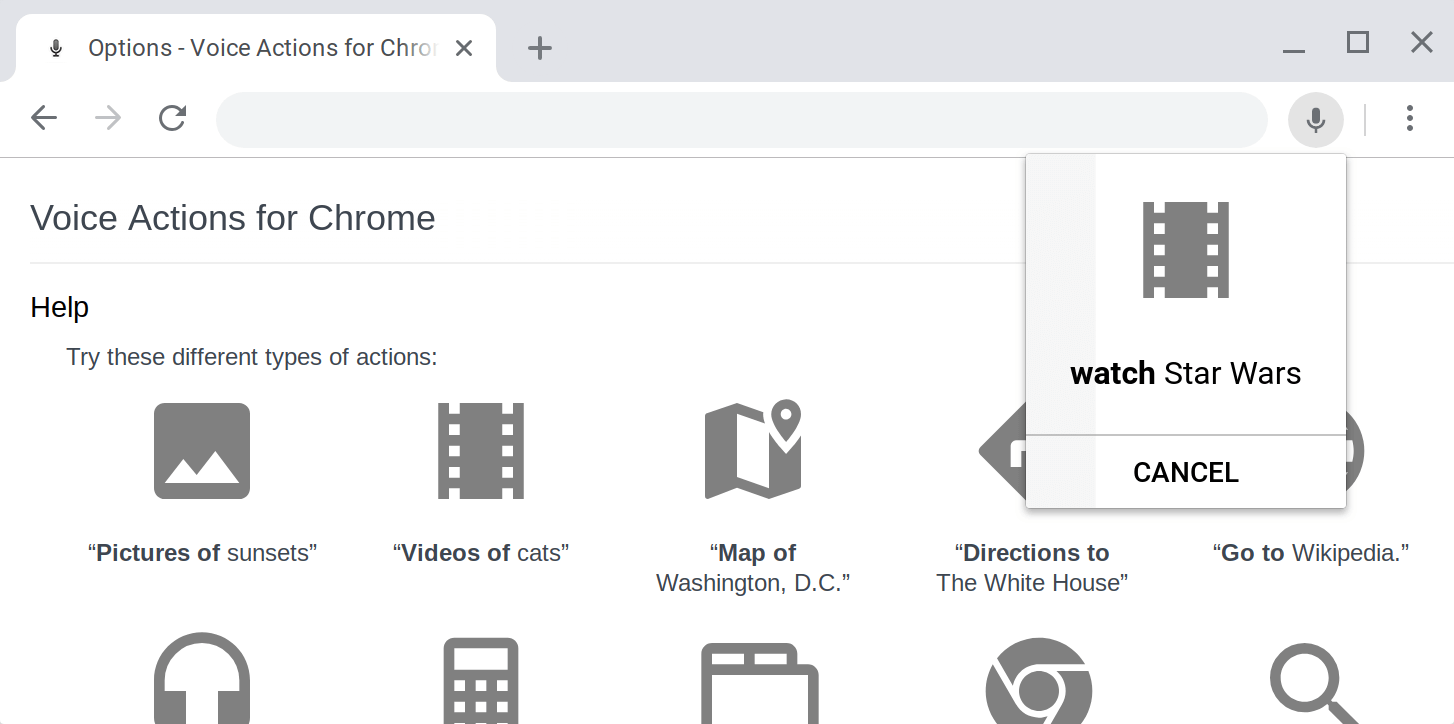 Voice Actions for Chrome is now updating to version 5.0. This adds several requested features and massively overhauls some key parts under the hood to make them easier to maintain and build on. Changes include:
Overhauls command handler to be more easily maintainable and extendable
Adds ability to do speech recognition in the pop-up, without a separate speech recognition tab, if supported
Cleans up various other code behind the scenes
Adds option to wait 0 seconds before performing an action
Adds up-to-date Chrome toolbar icon resolutions
Adds option for white toolbar microphone icon
Adds options for minimalist toolbar microphone icons
Adds commands to open Chrome settings, history, and help
Adds "What can I say?" and other commands to open Voice Actions help/settings
Adds new search engine options
Marks Google Play Music as deprecated (R.I.P. ☹)
Applies standalone options page section styles to embedded options page
Fixes options page keyboard shortcut section when no shortcut is set
Closes orphaned speech recognition tabs the next time the pop-up is opened
This update is entirely free, but if you can, I would appreciate any support on Ko-fi or Patreon!